Moments in the Life of Charles Dailey
This page revised: 2/24/04



Moments Menu

NORTHWEST COLLEGE OF THE BIBLE
Originally called Churches of Christ School of Evangelists, the school was in its prime years when I began teaching in 1956. I took over the classes that had been taught by Lee Turner. He was departing for the University of Pennsylvania to earn his Masters in the subject of Southeast Asia. Lee, Warren Bell and Archie Word, were the founders of the school.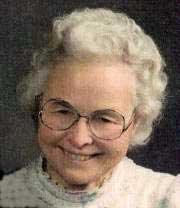 Florence Word

I taught as part of my job description with the Minnehaha Church. Classes were enjoyable and my colleagues were a thrill to work with. Florence Word taught English and her famous class for ladies. Though she has long departed this life, her classroom notes are still available on this link.

The amazing Warren Bell would bring his chapel messages with no other aid than the Greek New Testament. Such powerful expositions!

School attendance ran in the 40s for two reasons. The minor one was that the school offered a draft deferment. When one or two of the men's grades dropped below the necessary "C," they left, signaling their real reason for being in school. Draft boards would not accept a lower grade.

But students came from many places to study under Brother Word and to savor of his tremendous knowledge of the Word of God. He was a cordial person to work with and the faculty had many happy social events.

During these years, Lois and I wrote a complete harmony of the four Gospels. It is in four columns and clarified a number of issues of who-saw-what. The Gospels are marvelously accurate documents. During those years I also wrote a 200 page commentary on Acts, using the New Testament translation by Bill Paul as a basis. I also completed shorter commentaries on Ephesians, Phillipians and Colossians.

As I read the internal statistics from the web pages, my Acts commentary is being downloaded (and presumably used) all over the English-speaking world. It remains among the top items downloaded from the NCB site and from my own site as well.

Through the nearly 50 years, I have taught many courses:

• Exodus -- Deuteronomy
• Daniel and Revelation (2004)
• Psalms
• The Life of Christ
• Acts of the Apostles (2003)
• Ephesians, Philippians, Colossians
• World Missions (a favorite -- in 2002)
• Pastoral Ministries
• Christian Counseling
• Biblical Introduction (How we got our Bible)
• Sharpening the Sword
• Church History
• History of the Restoration Movement
• How Shall We Then Live?
• Cults and World Religions
• The New Testament Church

Sometimes we took students and other interested Christians on extended calling campaigns. We spent about a week calling in teams from door-to-door in Seattle and Yakima. While in the Yakima program, Jaffett Perez stopped by and invited us to Puerto Rico. So we took a team to Vega Baja on the beautiful island of Puerto Rico. We had so many contacts from our calling there that we stopped a day early and toured the island.
From there our team focused on Las Vegas, Nevada and went from door-to-door. That was the most difficult place because of the nearly universal distrust of everyone else.
My work in teaching at the Bible College has been recognized by outside sources. I was listed in Who's Who in Religion in 1975 and 1977. Also there is a listing in Who's Who in the West, 1996-1997 edition. Both of these sources are published by Marquis Who's Who.

Moments Menu